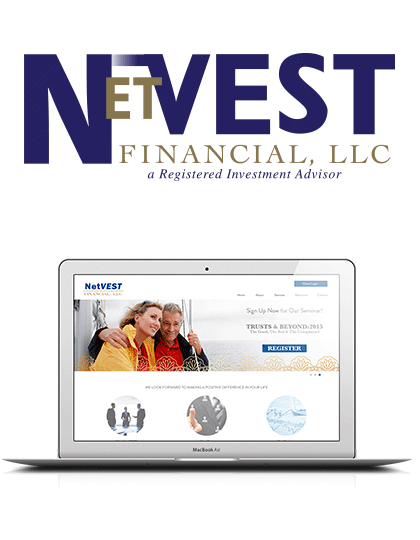 the challenge
Financial wealth and estate planning is now something we are much more familiar with. It definitely got us all panicking thinking about our futures!
NetVEST Financial LLC, is an independent holistically-minded wealth and estate management firm based in Scottsdale, AZ.
Our challenge was to provide them with a consistent number of well qualified attendees at their educational seminars. NetVEST is a company that is passionate about helping its clients understand the intricacies of estate planning and wealth management.
our approach
Well good thing they came to us…because we are a wealth of marketing knowledge! A fancy thing called regression modeling was used to source a highly targeted list of prospects. The list was segmented into various age groups, with each segment receiving unique messaging and imagery that their generation would most identify with.
the happy-ever-after
The data driven approach to a variable and integrated campaign resulted in an increase in qualified prospects that could truly benefit from their expertise.
Brand Development | Marketing Strategy | Print Design | Work