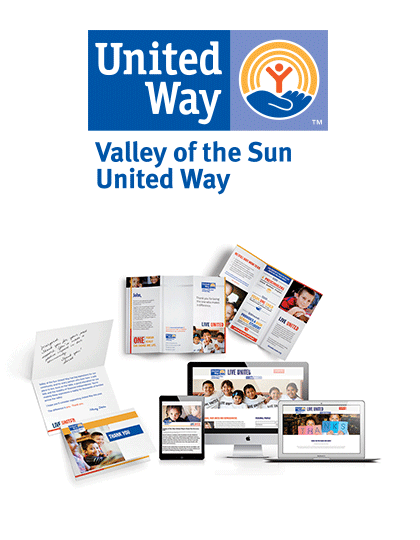 the challenge
Valley of the Sun United Way has been serving the needs of individuals and families in Maricopa County since 1925. As far as non-profits go, VSUW is a leader in the industry and often sets the standard for marketing and donor relations practices.
VSUW faced the real threat that 60% of new donors would not give them a second gift. While this is better than the national average, as you may have guessed they're overachievers and knew there was a real opportunity here.
our approach
We're not ones to back down from a challenge so we developed a custom donor nurturing platform designed to engage new donors with personalized messaging and multiple channels of communication. Donors were segmented according to gift amount to start—the thought being donors that gave larger gifts have the potential to represent a larger lifetime value for the organization and might warrant more effort.
the happy-ever-after
In the end, the campaign showed increased retention rates well above national averages.